Kelsey and I aren't just jet-setters. We also love a good road trip. Driving to our destination frees us of baggage restrictions, we can easily bring the dog, and meals are whatever local watering hole pulls us in off the highway.
To kick off the new year, we wanted to explore our new home state of Texas. Located on the southwestern edge of the state (aka as far away from us as possible), Big Bend National Park is a secret gem of a destination. It is one of the least visited national parks, but arguably one of the most unique locations in the country. Miles from civilization, it's truly a throwback to how the Wild West once was and a great opportunity for us to unplug and come closer to nature.
Let's recap on the fact that Big Bend is in the middle of nowhere. From Austin, it's a solid 7+ hour drive…and not a fun, scenic one at that. Head down to I-10, then continue straight until you question your sanity. Then, turn left, and really go crazy when you realize you're still a couple of hours away.
Toward the end of the drive to infinity, we came upon the gate to Big Bend National Park. Like all National Parks, the drive in is flanked by a large brown arrowhead clearly letting you know you have finally made it…or so you think. It's still an hour from the park entrance to the campsite!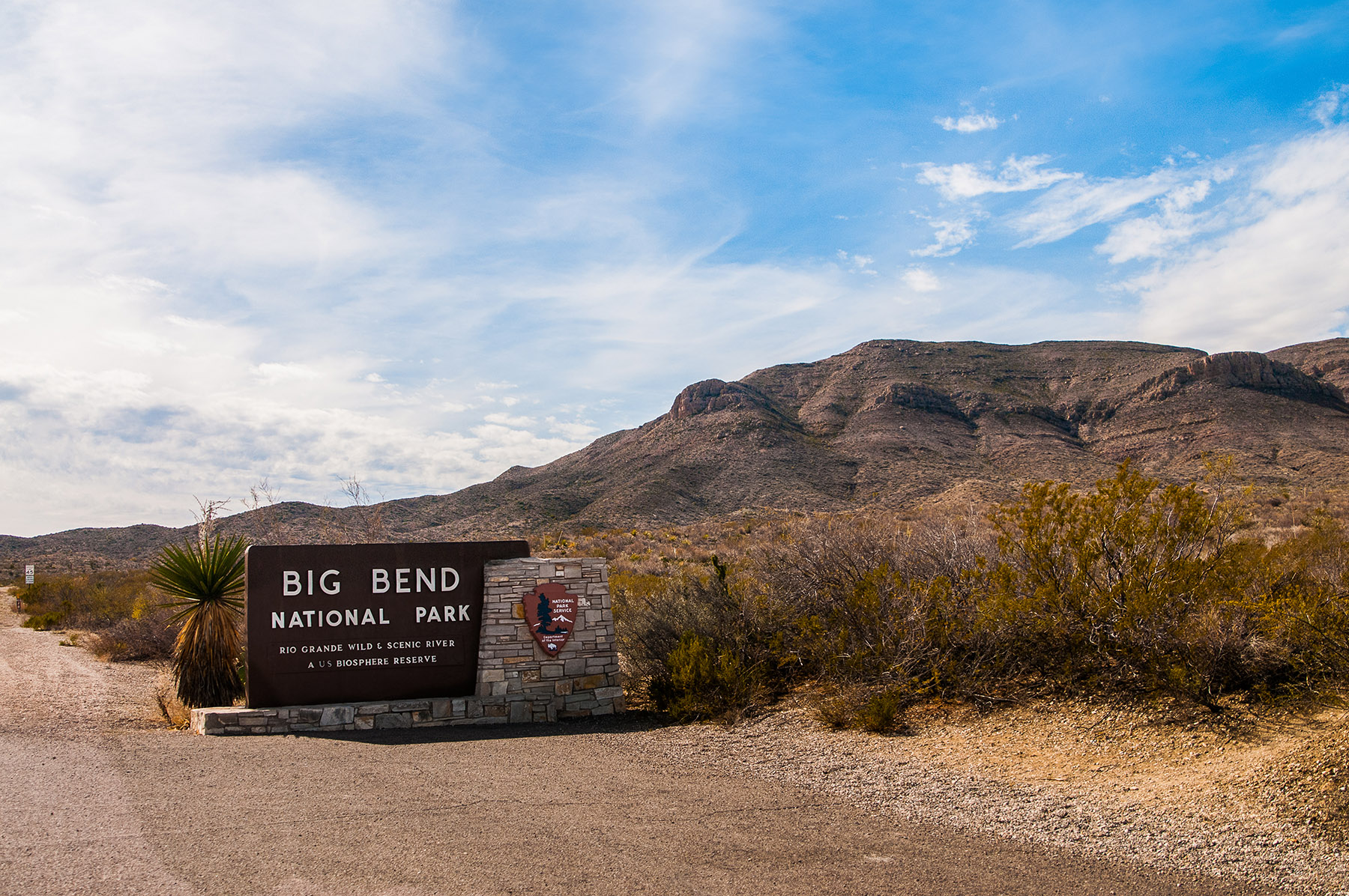 Based off of a colleague's recommendation, we reserved a campsite in the Chisos Basin Campground. While you can pick up a campsite without a reservation, it can quickly fill up on holiday weekends. The Chisos campsite is a reasonable $14 per night and includes running water, flush toilets, grills, tables, and bear-proof lockers. The appropriately named campsite sits in the heart of a mountain basin which provides a stunning backdrop all around during the day. However, this also means that the sun takes a while to rise above the mountain ridge into the campground. Therefore, temperatures can fluctuate drastically overnight and can take until about 9-10 a.m. to really start warming up.
The magic of staying in the Chisos Basin is that you are centrally located within the park with hiking trails starting right off the campsite itself. Our first hike was actually the Window Trail, which is a moderately 5.5 mile out and back trail that ends in a stunning view through the "window" looking out over Big Bend National Park.
If you have AWD/4WD and a high clearance vehicle (i.e. a truck and, in most cases, a Subaru), then Big Bend National Park is truly a playground for anyone wanting to get dirty, regardless of off-roading experience. Kelsey and I took our 4Runner out on several off-road trails that ranged from relatively flat gravel roads to some rugged, rocky terrain that required some slow maneuvering and all four wheels to work in tandem. Taking the unpaved path led to some amazing scenic views and an amazing sense of awe for the sheer size of the park. There were a few days where we went several hours without so much as seeing another human or vehicle. It's really a feeling that can't be described without actually experiencing it yourself.
Arguably the best parts of Big Bend National Park come when the sun is far from high in the sky. The sunrises and sunsets are breathtaking, and the stars explode from the sky on clear nights (it's actually an official "dark sky" site and a mecca for star-gazers because of its lack of light pollution). So definitely bring a comfy camping chair, some blankets, and hot cocoa for nighttime gazing, and seek out a high point to capture the wild sunsets.
When visiting the park, there are some things to keep in mind:
For being a national park, it's relatively primitive.
There's one gas station within 50 miles.
Fresh water is in short supply so it's encouraged to bring your own (1 gallon per person per day).
It is a desert, so temperatures can go from freezing to scorching in the same day.
If you plan to go off-road, bring basic repair tools and spare parts.
Cell phone signal is nearly non-existent.
Overall, we had an amazing time in Big Bend and look forward to going back to pick up on the pieces that we weren't able to see the first time around. While it's quite a drive from just about anywhere, it is well worth the journey and a great way to spend a long weekend!